Customer Reviews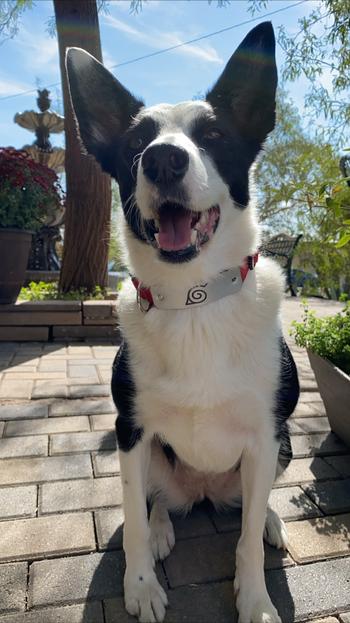 10/05/2020
I recommend this product
10/10
Bought these collars for my other dogs a while ago and was happy with the purchase. Just got a new member to the family and pawsonify didn't disappoint :)
Mari
United States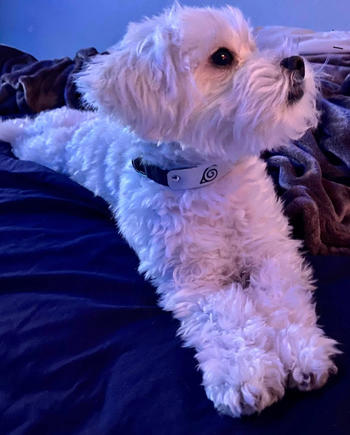 09/24/2020
I recommend this product
the best collar!
I had an issue with an order but the owner was quick to resolve and I didn't have to wait that long either 10/10!!!!
Jennifer T.
United States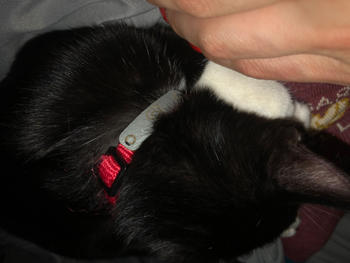 09/14/2020
I recommend this product
AMAZING
Overall I love it. I even had them take the time to explain to me how different collars have different breakaway clasps. I didn't know cat collars had different type of breakaway buckles. They took the time to teach me the difference and it helped me out a lot. Would definitely recommend m!
Sabrina
United States
08/13/2020
Coolest shinobi around
Got my kitten a collar with the the fish cake tag. Order arrived a lot sooner than expected. Looks great. Hes still pretty tiny so hes only wearing the collar but it looks so awesome. Thank you
Megan
United States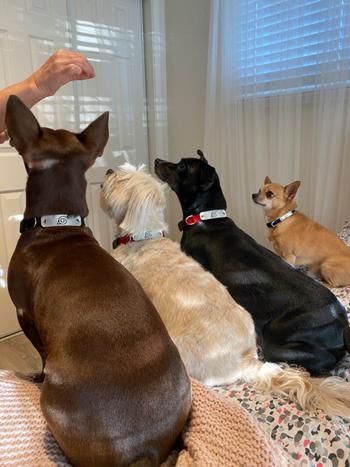 08/08/2020
Perfect for any Naruto fan
Came across a video on Tiktok that presented these collars from this site. Immediately, I knew I had to get some for my dogs. The collar is good quality and I'm 100% happy about the purchase :)
Mari
United States
07/29/2020
Our Ninja Way
I purchased a hidden leaf village collar for my dog, and a rogue ninja from hidden leaf collar for my cat (who is 100% akatsuki). I'm literally obsessed with both of them, especially when I realized it wasn't metal, but leather, on the collars. The little metal buttons holding on the sides are a perfect touch. I don't walk my dog on the flat collar, we use his prong for walking, so I can't say anything to it's durability. Aside from the product itself, it came super fast and after I posted it on Instagram, the staff reposted it immediately and we had a bit of communication, leading me to believe the customer service is probably great. I'll certainly make more purchases from this company. Thanks guys!!!
Rachel
United States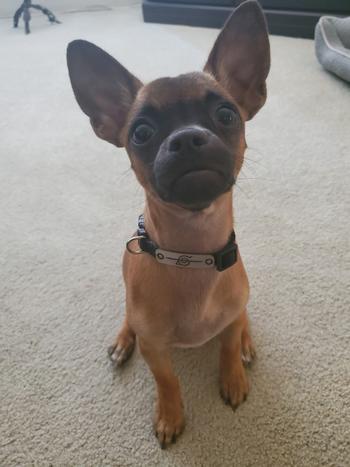 07/13/2020
Rogue ninja in the making
I am a avid Naruto fan so I couldn't miss this opportunity to get my pupper this amazing collar. Great quality and craftsmanship. I would recommend this to any Naruto fan out there. Believe it!.
Rueben .
United States
07/01/2020
My pets are finally full ninjas
I love it, good quality will definitely keep buying the collars from here.
Fram
United States
06/28/2020
Best collar ever!
My pup's name is Naruto so I HAD to get this collar. We constantly get compliments on it and everyone absolutely adores it, even the pup himself! He never tries to get it off and he seems to be very comfortable in it, plus it doesn't seem like it'll rip anytime soon.
Anna
United States
06/21/2020
My pups look amazing
Someone sent me a random tiktok of dogs with these collars and I quickly found out they came from here. I ordered them and even had a special request in the notes, not thinking anyone really read the notes. Not only was the note read, but the customer service was so incredibly prompt and communication was amazing, I knew the product was going to be incredible. And it was! These collars look so great on my pups, I have gotten tons of compliments from my weeb friends, all wanting to know where I got these. They also feel durable and well made, which is important to me because my bigger lab mix is still a puppy (1.5 years old) and I want the collar to last a long time. I'll buy from this site all over again, fantastic experience over all.
Eva A.
United States
10/14/2020
Great collars!
Got the cat collars in black and red and they're perfect!
Alex
United States
Neck Sizes:
Cat (7 - 11")
Dog: Extra Small (7-11")
Dog: Small (10-15")
Dog: Medium (15-20")
Dog: Large (18-24")
Dog: Extra Large (17-29")
Cat Collars
Plastic safety break-away buckles are used for your cat's safety.
If the cat collar catches on something, the cat's struggling action will cause the buckle to open, freeing the cat. Not for use with leashes. These buckles are loose.
The bells on these collars are on split rings, so they are removable.
If you don't want a bell on the collar, feel free to leave an order note requesting its removal.
Dog Collars
Use with a leash at your own risk, we are not responsible for any damage or breakage of the collar during use with a leash.

"Cosplay" collars have a D-ring primarily for the use of adding tags or bells, the

d-ring is usually on the side and not in the ideal position for collar use.
Dog collars do not come with bells unless requested. You must add an order note requesting to have a bell added to your collar(s).